CHEROKEE ATHLETIC BOOSTERS
All Sports Alumni Pay It Forward Campaign
ATTENTION FORMER CVHS AND CHS ALUMNI!
  YOUR ALMA MATER'S ATHLETIC PROGRAMS NEED YOUR HELP!
Thank you in advance for PAYING IT FORWARD!  Someone did it for us and now it is our time. 
Pick a sport, choose a class and let's move the needle! 
Our goal is $10,000
Go Indians!
Below you may choose which program you would like to support.  Your money will be given to the program you choose and will be spent for that sport's needs. (Facility maintenance, uniforms, travel expenses, officials, etc.)
**Select your graduating class below.  The class that donates the most will be recognized as the Pay It Forward Class of the Year!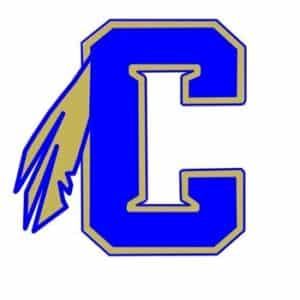 ACTIVE DATES

July 17, 2022 – December 31, 2022

POINT OF CONTACT

Sue Floyd-Deaton
256-412-9592
HELP CHEROKEE ATHLETICS BE SUCCESSFULL!
All donations are tax deductible!
CURRENT CLASS LEADERBOARD:
FEEL FREE TO DONATE ANY AMOUNT
Please select the sport you would like to support and your class year! Donations are accepted in $10 increments. You will be billed for the exact amount of your desired donation with no additional fees.