DOWNINGTOWN HIGH SCHOOL MUSIC PARENTS ASSOCIATION
Fundraiser for Downingtown Music Program.

A WORD FROM THE ORGANIZATION
THANK YOU FOR YOUR SUPPORT
Be ready for a great night sleep on the best sheets! And thank you for your support of the Downingtown Music Parents Association for East, West & STEM high schools.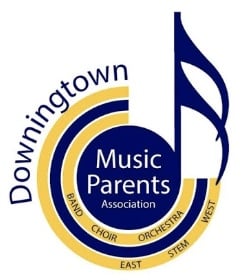 Let your friends and family know how they can help us too!
ACTIVE DATES

October 1, 2023 – October 31, 2023

POINT OF CONTACT

Jennafer Ross
610-212-1490
PAMPER YOURSELF WITH LUXURIOUS BED SHEETS
SPECIAL SPLIT STYLE LUXURIOUS BED SHEETS
FEEL FREE TO DONATE ANY AMOUNT
If you wish to donate in lieu of a purchase you can still support our cause! Donations are accepted in $10 increments. You will be billed for the exact amount of your desired donation with no additional fees.